La Roche-Posay Discount Codes and Latest Deals
LA ROCHE-POSAY BESTSELLERS NOW £7
From sensitive & alergic skin bestsellers, to oily skin & acne-prone skin best in class beauty products, La Roche-Posay has the widest range of cleansers and make up removers, moisturisers, toners, face exfoliators, eye creams and many more, to suit all needs and skin types.
SENSITIVE SKIN & ALLERGIC SKIN
If you are looking to support sensitive, intolerant or even allergy-prone skin every day, then La Roche-Posay has the right product range for you. Enriched with La Roche-Posay Thermal spring water these high-quality formulations have been tested on all types of sensitive skin to ensure excelent results.
Toleriane is the first skincare range to be given the Seal of Approval by Allergy UK and 9/10 dermatologists would recommend La Roche-Posay for sensitive skin*.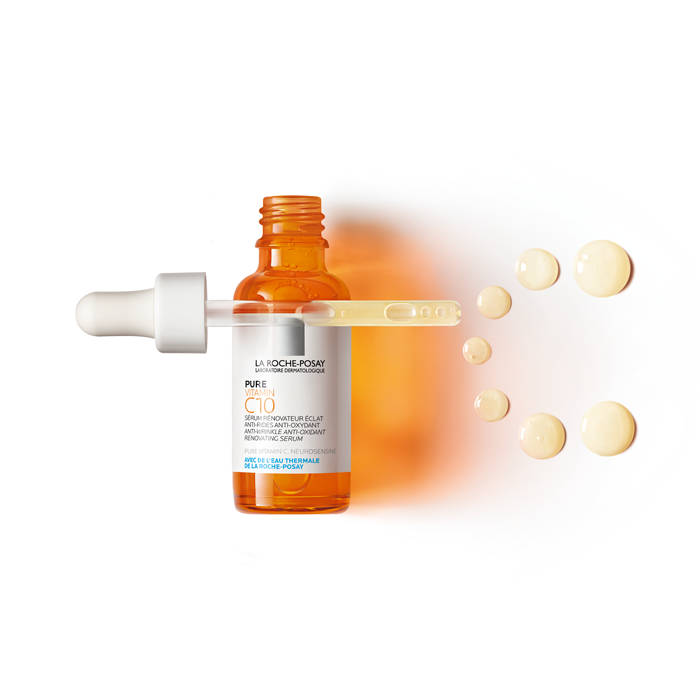 An irregulat skin texture will give your appearance a tired, drained, older look. And for the sensitive skin this might mean redness, thinner skin and marks as well. We've found the newest dermatological serum that reveals sensitive skin's radiance. La Redoute-Posay Redermic Pure Vitamin C10 Serum will help your skin regain its radiance. Skin will feels instantly softer, more hydrated, and glowing. A highly praised serum that is loved by dermatologists and loved by us.
DRY AND TIGHT-FEELING SKIN ON THE BODY?
Dry and uncomfortable skin? Eczema-prone skin or itchy dry skin? There's a whole range from La Roche-Posay to help relieve the symptoms of dryness and reduce the roughness of dry skin on the body that's suitable for all the family. Specifically formulated for even the most sensitive skin, fast-absorbing, easy to use, containing high concentration of selected ingredients with thermal spring water, with minimal ingredients and fragrance this range will helps restore the skin barrier and soothe feelings of discomfort.
Specifically formulated for oily, blemish-prone skin in adults and teenagers, this complete range from La Roche-Posay reduces the appearance of blemishes and blackheads, unblocks pores and visibly reduces their size, controls shine and helps protect the skin from the causes of red and brown coloured marks that are often left by spots and helps to eliminate excess oil
Effaclar has been through rigorous dermatological testing to ensure it is suitable for use on even the most sensitive skin and 9/10 dermatologists would recommend La Roche-Posay Effaclar for oily, blemish-prone skin.*
For the last 30 years, La Roche-Posay has been working in partnership with dermatologists to bring the most efficient and highly tolerated beauty products to those with the most delicate and sensitive skin.
A skincare range that is formulated with active ingredients, free from parabens, fragrance, and soap. In addition, all La Roche-Posay products are formulated with La Roche-Posay Thermal Spring Water, a naturally mineral-rich water valued for its high natural selenium content, a powerful healing antioxidant with neutral PH levels.