PROMiXX Discount Codes and Latest Deals
PROMiXX® iX-R Rechargeable Vortex Mixer / Shaker Bottle
Lithium-Ion, High Powered Vortex Mixer and the World's Most Advanced Electric Mixer Bottle.
PROMiXX® Original Black High Gloss
Effortlessly mix your nutritional supplements with the touch of a button!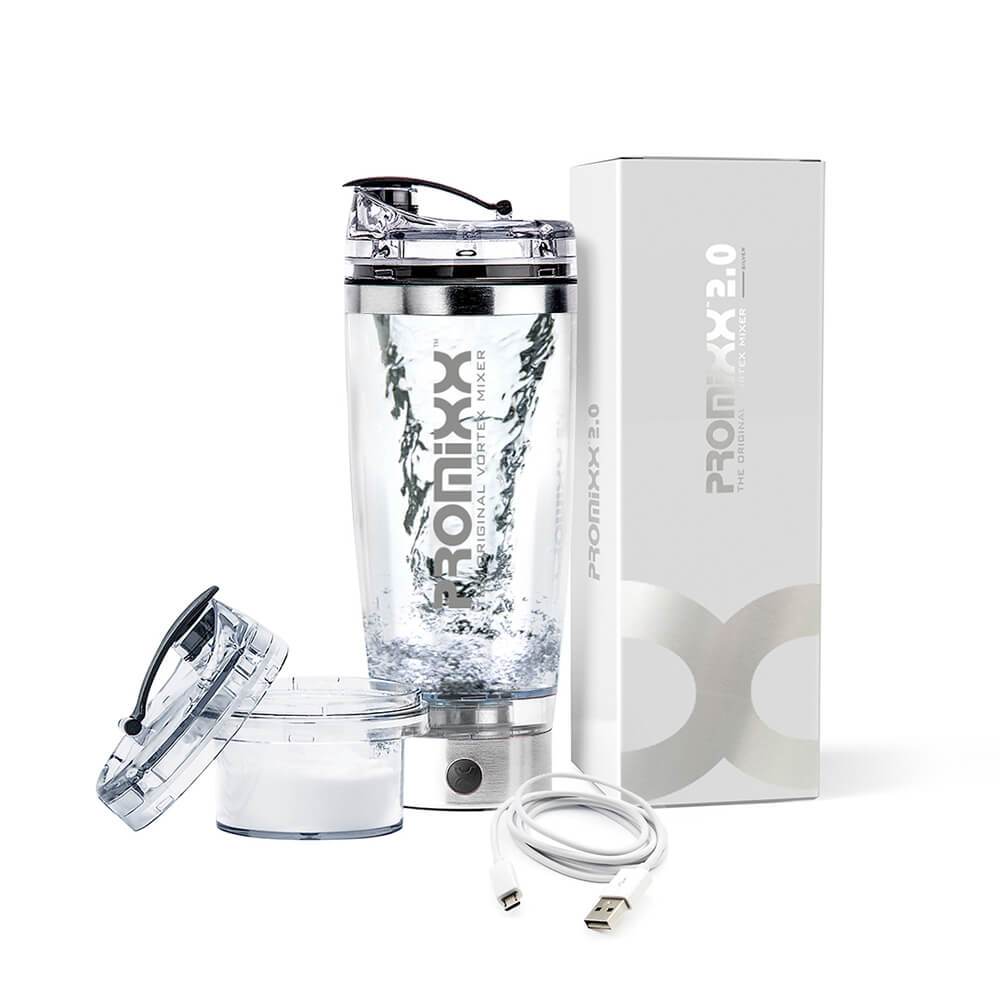 Smooth, creamy protein shakes at the touch of a button.
The PROMIXX 2.0 Vortex Mixer is the world's most powerful vortex mixer that effortlessly mixes even the most stubborn ingredients.
Integrated rechargeable Lithium-ion battery and NUTRiPOD® supplement storage maximise convenience, whilst the metallic finish provides superior durability and aesthetics. Truly a product in a class of its own.